Back to all posts
Posted on
Welcome Back Everyone!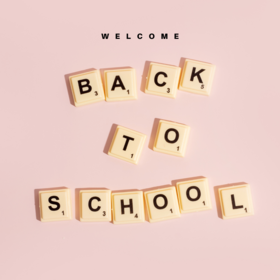 Welcome St. Benedict families,
Welcome to St. Benedict School! Our staff hopes you had a wonderful summer filled with love, laughter, and lots of rest. To our new families - welcome to our school community. We are all very excited to meet you!!! Our staff is very busy preparing for the start of the school year. Our first in-person learning day will be Thursday, August 31st.

Our traditional "Open House" event will be on Wednesday, August 30th from 6:30 - 7:30pm. Our evening begins with a FREE hotdog supper generously sponsored by our School Council and P.E.A.C.E. (our fund-raising society). This is an opportunity for our students and families to meet their teacher, see their classroom, and drop off school supplies. This will make the first day of school run smoother for everyone. Before the open house, children in Grade One to Six will receive a personal phone call from their teacher. If we should miss you, please check for an email with detailed information.

Thursday, August 31st all students in Grades 1 to 6 will begin their first day of school. We ask that you bring your child(ren) to the school that day and say your goodbyes outside at the front doors. Additional staff will be on hand to ensure that students safely find their way to their classrooms. Kindergarten students will receive detailed information regarding their first day in an email from Mrs. Boorse and Mrs. Borle. 

A friendly reminder regarding parking and drop-off: Please note that the parking lot is for staff parking only - all spots are assigned to staff. Parking is ONLY available on the street, but we ask that you respect our neighbours and do not block their driveways - even for a few minutes. The loop is open for "Kiss and Go," which means you pull as far forward to ensure everyone's safety, say goodbye to your child(ren), and then exit the loop to make room. Mrs. Greer and Mrs. Hardy will be supervising the area. We will also have extra supervisors to assist with the crosswalk.
Only the front door will be open during school hours. This will be for parents who need to access the office for student drop-off (after the bell) and pick up or to drop off items. We ask that all visitors check in with the office and remain in the front foyer area to wait for their children. Please feel free to give our office staff (Mrs. Bilan or Mrs. Bezuko) a call at 780.986.7480 before arriving - we can assist in preparing your child to be ready when you arrive.

Thank you for choosing St. Benedict School and entrusting us with your children's faith and academic
development. We look forward to a wonderful school year!!
See you on Thursday, August 31st!
Mrs. Connie Greer, Principal
Mrs. Amber Hardy, Vice Principal