Parents
Get important messages via SMS (Text Messages)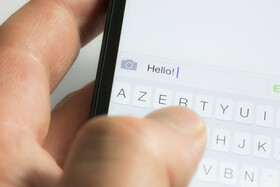 In an effort to reach you more effectively, parents can now receive important messages via SMS (text message).
Those messages include bus cancellation and status notification.
To receive Bus Status updates and important STAR Catholic notifications via text messaging, Simply text "Y" to 978338
Parents
Parents play an integral role in their child's education at St. Benedict School.  This section will keep you updated with the important information that parents need to know.
Click here for online school payments. 
Calendars
Please click on the following links to view the St. Benedict Elementary School Calendars.
Parking
PARKING/DROPPING OFF AT OUR SCHOOL
KISS AND GO LANES- Stay in your vehicle – 2 minute limit
NORTH PARKING LOT STALLS- These stalls are for STAFF  parking ONLY. ALL vehicles parked in a stall must display a permit. Please be aware that we have staff arriving and departing at various times of the day, therefore it is imperative NOT  to park in the staff stalls.
PRESCHOOL DROP OFF– Parking is available on the street. Please do not park in staff parking area.
BIKE/SCOOTER PARKING– Students must leave and lock their bikes OR scooters in the bike racks provided.